Services » Ecommerce Solutions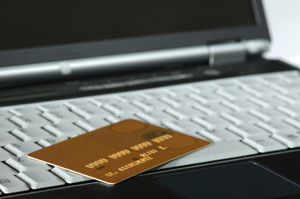 As your business expands, your ecommerce solutions should grow along with you.
Just do a search for "ecommerce solutions," and you'll see that the Internet is rife with off-the-shelf ecommerce software. When you purchase out-of-the-box ecommerce solutions, however, your business becomes trapped in that box. Once you purchase off-the-shelf ecommerce software, your relationship with that company is over. You can not modify the software to fit your business's individual needs.
Say good-bye to off-the-shelf.
These out-of-the-box ecommerce solutions are merely assembly line products, which were never intended to accommodate the special needs of your business. We can work with you in the future to make any necessary changes to your applications if you find that your needs change. You get one-on-one, personal attention and training. We value our clients, and you will always be able to contact us to receive the support you need.
Your ecommerce solutions should integrate smoothly with the rest of your website. You work hard to develop your brand and an identity for your business. Your progress shouldn't be hindered by ecommerce solutions that don't blend with the look and feel of your site. Branded, customized ecommerce solutions help you stand out from the crowd, unlike out-of-the-box software utilized by thousands of other sites.
Ecommerce solutions should enhance, not disrupt, your website's brand.
You can wind up spending hours and hours learning your ecommerce software only to find out that you're only using a fraction of its functions. Your time is far too valuable for that. With customized online stores from Accessible Computing®, not a single feature of your ecommerce system will be unnecessary or unwanted. Every aspect is designed specifically for you.
Off-the-shelf ecommerce software will inevitably include features that you don't want or need.
Ecommerce solutions encompass a wide range of applications. Accessible Computing® is capable of creating a customized solution for each and every one of your online store needs. Here are some of the ecommerce solutions we can develop and implement for your online store:
Inventory management
Customer account management
Gift certificates
Coupons and promotional codes
Product displays
Pricing
Shipping and handling
Secure payment gateway
And much more!
Ecommerce solutions are more than just a shopping cart.
Accessible Computing® believes that your business should never have to compromise when it comes to ecommerce solutions. We will customize your ecommerce solutions so that you get exactly what you want.
Don't settle for "one-size-fits-all" ecommerce solutions. Contact us today for more information on the customized solutions that will launch your business to success.