Portfolio » Client List
Accessible Computing®'s Clients Get Results - Come Join the Club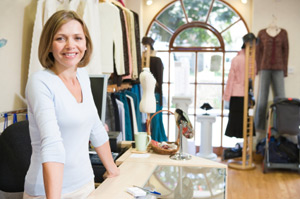 Our client list represents businesses that have had their unique website and Internet Marketing needs met by Accessible Computing®. We have had the privilege of working with businesses of all sizes in a wide variety of industries.
Each client presents a new challenge and enables us to draw on different skills and talents. From graphic design to custom database development, the services we have provided for our clients truly run the gamut.
Our satisfied clients are a testament to our commitment to delivering excellence.
You might even say that our clients are more than clients - they're partners. We have had the honor of building ongoing relationships with many of our clients. As their business evolves and their needs change, we are there to design, development and implement the perfect solutions.
We would like to thank our clients for entrusting Accessible Computing® with their website and marketing needs. We feel there is no better advertisement for Accessible Computing® than the success we have helped our clients achieve. For a more in-depth look at our past work, feel free to browse our Case Studies.
Interested in becoming one of Accessible Computing®'s very satisfied clients?
Request more information today, and we will provide you with a free phone consultation to discuss your needs. In addition to no-charge phone consultations, we also offer free reports that analyze your website's functionality and marketability.
Accessible Computing® is a full-service web design and development company that specializes in making websites productive and accessible to all by utilizing a variety of time-tested and proven techniques. Unsure of what you need from a website? We offer business and e-commerce consulting, too. Find out more by completing our Request for Information form.