Services » Ecommerce Solutions » Online Stores
Build your online store right - and you'll reach the world.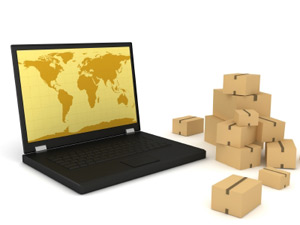 Online stores are the heart of e-commerce. Your online store is where you sell your goods and services to customers all over the Internet - and all over the world.
Why online stores? With an online store, you greatly expand your pool of potential customers. Also, you're not limited by traditional business hours. Your products are available for purchase 24/7 to people all over the world.
Online stores are for all types of businesses. Some of our clients sell their goods exclusively online, while others are brick-and-mortar stores that want to expand their sales to include the Internet. Whether you need a brand-new online store or you're looking to improve and expand an existing site, Accessible Computing® can help.
A customized online store shows that your business is a step above the rest. It tells your customers that you are a credible, established business that has made a real investment.
The Internet is jam-packed with online stores. The need to stand out from the crowd can't be over-emphasized. Accessible Computing® doesn't recycle the same old templates over and over again. We design online stores that are as unique as your business.
Off-the-shelf software for building online stores can't easily be customized to match the exact look and feel as the rest of your website. For a user interface that's truly consistent across your website, you need to have control what the purchase process looks like to your customers.
Your online store should showcase your products, presenting them with style and class. Low-quality pictures and poorly-organized catalogs detract from your sales message. The type of products and services you have to offer should influence the overall look and feel of your online store. An online store is not just a place to sell - it's also a place to reinforce your corporate identity.
Tap into new markets and boost your profits with an online store.
Ready to take the next step? Contact us today to learn how Accessible Computing® can set you up with the perfect online store.
An online store has numerous components, all of which Accessible Computing® can customize to fit your exact needs. We offer the full range of services needed to build and launch a successful online store.
For example, once your online store is booming, you'll need a way to organize and manage all of the data related to your customers and their purchases. We can design Customer Relationship Management (CRM) software so you can utilize your valuable data exactly as you see fit.
After your online store is up and running, you won't want to be held back by the need to call up an IT specialist every time you want to change your product catalog. With a Content Management System (CMS) developed specifically for your business, you can quickly and easily add, change and delete your website's content.
In a world where Internet identity theft is all too common, people are hesitant to hand over their credit card information to just anybody. Solid, glitch-free ecommerce solutions assure customers that their order has been properly processed. We create secure online stores and payment gateways so your customers will never have to worry about the safety of their personal information.
We look forward to talking with you about the new avenues an online store will open up for your business. For a free consultation about online stores, and or any of our other website or Internet marketing services, simply fill out the Request for More Information form.