Services » Consultant Services » Website Usability and Accessibility Consulting
A good website is an easy to use website.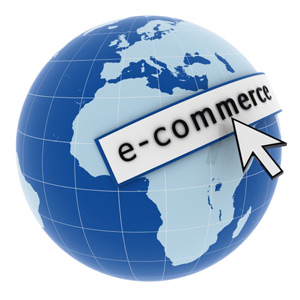 A quick overview of the differences between usability and accessibility will help you better understand our consulting services. Usability refers to how user-friendly your site is. Is it quick and simple to navigate? Does it present information in a logical format? Is it easy to find what you're looking for?
Accessibility has to do with building a website that can be accessed by anyone and everyone, including those with disabilities. The primary focus of accessibility tends to be on those with impaired vision. For some businesses accessibility is a legal mandate. For all businesses it's a smart move.
Are you missing out on hundreds of potential customers because your website doesn't mean basic accessibility standards?
Most business owners know very little about accessibility requirements, yet these guidelines could be the difference between success and failure for your website. Accessible sites are automatically more search engine-friendly. And search engines are something we here at Accessible Computing® know a whole lot about. Your website's accessibility will affect your ability to implement a successful search engine marketing campaign.
If you're a business that works with the U.S. government, your website must be Section 508 compliant. Another important set of guidelines to comply with is the World Wide Web Consortium (W3C) Web Accessibility Initiative (WAI) specifications. Accessibility can be a complicated issue, but we know how to make it simple. We'll tell you what the problems are, where the problems are and how to fix them.
Do you have a low visitor-to-customer conversion rate?

Accessibility and usability may be the problem.
Find out today. Fill out our Request for More Information form and ask for your free website accessibility report. While you're there, feel free to let us know what services you're interested in. We'll give you a call to talk about your needs and the solutions that Accessible Computing® has to offer.
"This website is hard to use!" That's not particularly useful feedback - which is why you need usability consulting from Accessible Computing®. We will evaluate every element of your website and pinpoint the exact problems that are detracting from its usability.
In evaluating your website's usability, Accessible Computing® will consult with you on issues such as navigation, hyperlinks, load times and inquiry forms. Everything from graphics to content can affect your site's usability. We'll help you see your site through the eyes of your customers.
Don't waste your valuable time as a business owner trying to interpret technical jargon. We know each accessibility guideline backwards, forwards and upside down. Let us put our accessibility knowledge to work for you and save you hours of frustration and headaches.
Accessible Computing® will make sure you never lose a single customer to usability and accessibility issues - contact us today!