Services
Now that you've found Accessible Computing®, you'll never have to search for another web development company again.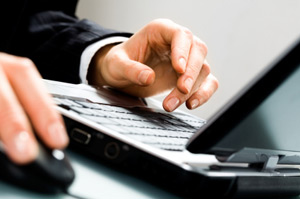 Accessible Computing® can handle every aspect of your ecommerce website needs. That makes working with Accessible Computing® like having your own in-house E-Commerce department. Need to update your logo? We do graphic design. Ready to take control of your site's content? Let us build you a Content Management System (CMS).
Accessible Computing® offers every service you need to get online, get noticed and start making sales.
Market your business and make money at the same time with an ecommerce website. Accessible Computing® designs eye-catching, user-friendly websites that are highly accessible.
Put technology to work for your business - and have it just the way you want it. Quickly and easily update your website with a Content Management System (CMS). Provide personalized service with a Customer Relationship Management (CRM) system. Organize and access your information in ways that make sense (and dollars!) with a custom-developed database.
Tap into the tremendous sales potential of the Internet with an online store. Accessible Computing® can set you up with everything you need to display your goods, make sales and accept payments safely and securely with our specially designed shopping carts.
More and more, people are turning to search engines to find what they need. If your website isn't turning up in the search engine results pages, those customers will never find you. Accessible Computing® designs and manages small business marketing campaigns, including Search Engine Optimization (SEO) and Pay-Per-Click (PPC) advertising.
Pick up the phone, shoot us an email - Accessible Computing® is your "go-to guy" for website advice and general business consulting. We also offer extensive analysis and training in the areas of usability and accessibility.
Accessible Computing® isn't in the business of churning out assembly line websites. We take a vested interested in the success of your business. As you can see from the wide range of services we offer, our goal is to build long-term partnerships with our clients.
Our products and services don't come from a mold, and neither do our customers.
We work with businesses large and small in every field and industry.
To see our services in action, check out our online portfolio. Read our cases studies to learn how we put our words into action - and turn ideas into websites!
Whether you need just a couple of services or the whole kit-n-kaboodle, give us a call at 704-900-1825, or fill out our convenient Request for Information form.