Portfolio
Seeing Is Believing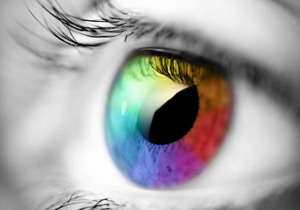 To get a feel for what we do here at Accessible Computing®, please browse our portfolio. Viewing our clients' websites is the best way for us to show you how Accessible Computing® has helped these businesses better serve their customers through innovative ecommerce solutions.
The projects included in our portfolio are only a sample of what we can do. If you don't see an example of the type of work you need done, please request your free consultation. We can arrange to show you other samples, and we'd love to talk more with you about your ideas.
While our portfolio features completed websites, our relationships with these clients are by no means over. We continue to collaborate with them as their businesses expand and evolve. When a new website need arises, Accessible Computing® is there to custom develop a solution. By building long-term partnerships with our clients, we can ensure that each new website element will always integrate seamlessly with their existing infrastructure.
Don't you just love "before and after" stories?
The case studies included in our portfolio provide narratives of our work for various clients. Each business we've worked with is unique, but they all shared a common need: a usable, search engine-friendly website that reinforces their corporate identity. By reading our case studies you will get a first-hand account of how we helped each client solve a specific problem with our design, development and marketing services. Then, view the client's website to see the finished product for yourself.
Got some problems of your own that need fixing?
Request a free report to find out how your website is performing in the search engines.
We are extremely proud of the work that we do at Accessible Computing®. With each and every website we develop, we strive for the perfect balance of aesthetics and functionality.
Our portfolio demonstrates how Accessible Computing® combines technology, graphic design, marketing and usability to create one-of-a-kind ecommerce websites. We have put our custom programming skills to work for businesses of all kinds and of all sizes. Whether it was graphic design for a killer logo or custom application development for a user-friendly content management system, Accessible Computing® listened to these clients' needs and delivered the perfect solution.
Like what you see? (We thought you would!)
You've seen what we've done for other businesses - now let us show you what we can do for yours! Contact us today and ask us how you can become our newest success story.