Services » Internet Marketing » Small Business Marketing
Where IS Everyone?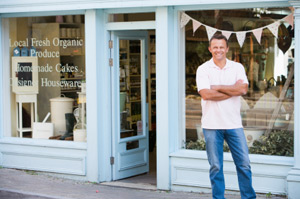 You have an amazing website. You have all the ecommerce solutions you need to run your online store. Now all you need is customers! That's when you turn to Accessible Computing® for your small business marketing needs.
The Internet is your most valuable tool when it comes to marketing your small business.
Accessible Computing® offers all of the services necessary for implementing a comprehensive Search Engine Marketing (SEM) campaign. Search engine marketing is a collection of techniques used to increase your visibility in search engine results pages. There are two major components of search engine marketing: Search Engine Optimization (SEO) and Pay-Per-Click (PPC) advertising - Accessible Computing® does them both!
Curious how well your site is doing in the search engines?
Accessible Computing® offers free reports on website visibility, rankings and keyword density. Fill out the Request for More Information to get yours.
In order to optimize your site for search engines, we begin by analyzing your market to determine the right keywords and keyword phrases to draw targeted traffic to your website. Fresh and informative content, with the strategic use of keywords, is another service that Accessible Computing® provides.
Pay-per-click advertising is a tool for gaining instant visibility. Again, Accessible Computing® will choose the keywords that will attract your ideal customers. Once your pay-per-click advertising campaign is under way, Accessible Computing® will continue to manage your PPC account, including evaluating your return on investment (ROI) for each keyword and making changes when necessary.
Feeling like a small fish in a big pond?
With effective, thoughtfully planned Internet Marketing, your small business can compete with ecommerce websites of any size.
In order to market your small business, you need an identity, a brand that customers can relate to and remember. Enter our graphic design services! Our talented team of artists will create a one-of-kind logo for your small business that captures your sales message. If print materials are part of your small business marketing plan, we can do that, too. Accessible Computing® can handle your business cards, letterhead, brochures, print ads and much more.
Another valuable resource for entrepreneurs is Accessible Computing®'s website usability and accessibility consulting. Accessible websites do much better in search engine rankings. In fact, if your site isn't accessible, you might be excluded from the search engine's directory altogether!
Unsure of where to start with your small business marketing? Contact us today for a free phone consultation. We'll talk about the 5 biggest mistakes that small businesses make when marketing their website online - and how to fix them!