Services » Website Design and Development » Website Development
At Accessible Computing®, we begin by taking the time to learn exactly what you want, need and expect from your website.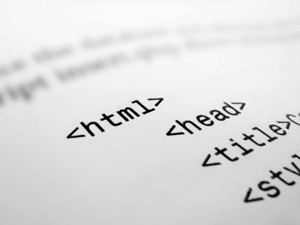 Based on your goals and objectives, we develop a set of custom solutions that will be seamlessly integrated into your website's design.
Website development is different from website design. The design stage is when you create a look for your site, such as layout and graphic elements. The development stage is about taking that design and writing the code and building the applications necessary to make it all work. Accessible Computing® offers both website design and development services. So no matter how far along your website has come, we can help take it to the next level.
Thousands of websites are being developed every day.
How will you make sure yours stands out?
When we say website development, we mean the full gamut of services. Accessible computing can develop custom applications for your site, such as databases and Content Management Systems (CMS). If you're interested in developing an online store, let us customize and implement top-notch ecommerce solutions for your site, such as product catalogs and checkout pages. It all starts with a free consultation.
What good is a fantastic website if no one can find it? Accessible Computing® also offers comprehensive Internet Marketing services to make sure your site is highly visible. Through techniques such as Search Engine Optimization (SEO), Pay-Per-Click (PPC) advertising and Search Engine Marketing (SEM), we'll make sure that potential customers can find you.
Tired of losing customers to glitches and bugs?
In serious need of new technology to keep up with your growing demands?
Website makeovers aren't limited to the visual elements of a site. Accessible Computing® can also overhaul all the "behind the scenes" things like databases and Content Management Systems (CMS) that keep your website running. We will make sure your website is usable, accessible and fully functional. Don't wait until your website traffic dries up. Fill out the Request for More Information, and we'll tell exactly how we can make your site better.
For Accessible Computing®, Internet Marketing is as much a part of website development as the code itself. Search engine optimization encompasses more than just keyword-rich content. The underlying structure of your website also affects its attractiveness to search engines. As we develop your website, we will keep your search engine marketing goals at the forefront of our mind. We're not just building a website - we're laying the foundation for a successful Internet Marketing campaign.
Accessible Computing® is your resource for the website applications that
let you focus on making sales - and making a profit.
Ecommerce websites are our specialty. Building online stores takes a special set of skills, such as custom developing easy-to-use shopping carts that blend perfectly with your corporate image. The Internet provides your business with the opportunity to reach an unlimited number of new customers. In the world of ecommerce, your sales potential isn't limited by time or location. Anyone anywhere can visit your website and purchase your goods or services. It all starts with an online store.
Request more information today, and we'll share our 5 secrets for keeping visitors around for longer. While you're there, be sure to request a free link analysis and a keyword density report. These two free reports analyze two of the key elements that determine your site's search engine rankings.